Home is Where the Hearth is.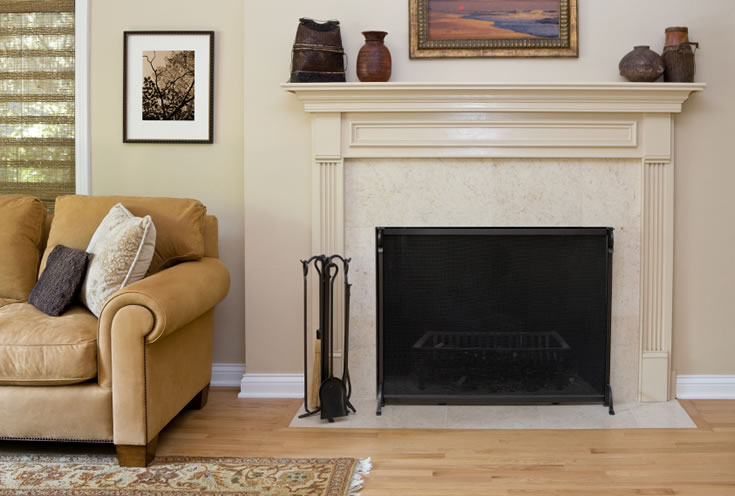 Custom wood fireplace mantels manufactured to your specifications
Mount Vernon Mantels brings decades of experience to the design and manufacture of custom wood fireplace mantels. Our team of experts will create a magnificent mantelpiece or fireplace mantel shelf for your home, built to your exact specifications. We can handle large orders as well, and volume discounts are available for contractors. Check out our product catalog by clicking the "View Product Catalog" button above, or read on for more about what we can do for you.
Fireplace mantel production - the Mount Vernon Mantels advantage
Our classic designs and castings were inspired by great American Architecture, but made broadly accessible through our direct buying, modular production and wood-processing technology expertise.
We individually assemble and package each mantel and cabinet to precise dimension, wood specie and usage specifications to assure its easy installation, beauty and enduring performance. And because of our partnership with one of the Midwest's largest millwork suppliers, we have access to and use the highest quality raw materials and advanced production processes.
This website features a mere sampling of our most popular items. We have virtually limitless ability to custom produce any wood mantel, shelf, or fireplace cabinet to any specification.
Fireplace mantel distribution and sourcing
Manufacturing the right fireplace mantel or mantel shelf is only half the story - your mantel needs to reach you quickly, on time, and in perfect condition. Mount Vernon Mantels has the edge here, too - we are now owned by Hamilton Parker Co., a large distributor located in Columbus, Ohio with decades of experience in the distribution of home products. This means we strive to have your order correct and on time.